When you work with me, you are hiring an artisan with the creative and technical skills to design a book that stands out. My services include cover design, interior layout, typesetting, publishing consultation, photo editing, illustration development, and production assistance. I'll help you address your expectations and those of readers, reviewers, and award committees. You are a partner in the process.
Whether you are an experienced publisher or a first-time author looking to self-publish, we'll collaborate to create something unique and beautiful. Because I care deeply about you and your book, I encourage questions and open communication. I am easy to work with, conscientious, and reliable and I have the experience to guide you through the complexities of the publishing world. My industry experience and problem-solving skills help resolve any issues that arise.


Services Cover Design
You want a striking, beautifully designed cover. A cover that lets your book introduce itself to potential readers, providing a wonderful hint at what's inside. It needs to be distinctive, attention-grabbing. But most of all, your cover needs to let your story speak—it needs to CONNECT.
A cover's primary purpose is to sell your book, and a captivating design is your most valuable marketing asset. It also represents the most significant component of your book's branding. Your cover will be everywhere: on the physical book, the e-book, your website, social media pages, and more. This book will forever be a part of you, and the cover is the outward manifestation of that relationship. You will never regret putting in the effort to get it right.
As we embark on the design process, I spend time getting to know you and understanding the book and its purpose. I really listen to make sure I learn what truly matters to you. To be certain I understand the INTENT of your book. I respect the author's vision while continually advocating for the integrity of the book. We work together to bring your dreams to life.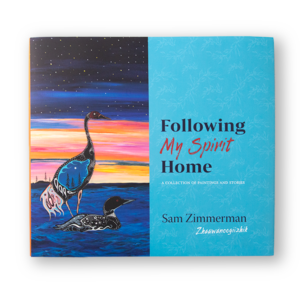 Elements of Cover Design
Front Cover: Your front cover pulls your readers in and connects with them. Promoting your book starts before it's ever published, and that requires a cover image to jump-start the marketing.
Spine: Depending on how your book is placed on a shelf, the spine might be the first thing your reader sees. Stand out with an appealing spine design.
Back Cover: When readers turn to the back cover, they are looking for confirmation of the expectations set by the front cover and spine. The back cover shows that the content of the book is consistent with the design.
Dust Jacket: Recommended for hardcover books. A dust jacket not only protects the book but reminds the reader that this is an object to be treasured.
eBook Cover: I create upload-ready JPEG files suitable for a variety of devices and platforms, including Amazon Kindle, Barnes & Noble Nook, and Apple Books.
Audiobook Cover: I create upload-ready JPEG files and print-ready PDF files suitable for audiobook distributors and retailers, including Audible and iTunes. Interior Design
The importance of professional interior layout and typography is often overlooked—because when done well, it is imperceptible to most readers. But interior design is essential to showcase the real beauty of your book: the words and images. After all, this is where the reader spends the bulk of their time.
Good interior design is so intuitive you don't even notice it is guiding you along. Yet, done well, the layout and typesetting of your book enhance its readability and elevate the communication of ideas, information, and emotion.
As I create your book's interior, I keep your overall goals in mind and pay close attention to the smallest details. Subtle elements subconsciously influence perception about the book's look and feel and the author it represents. I believe these details matter—it is the subtle differences that give a book its personality.
Elements of Interior Design
Layout
Defines the structure of the book and the way the reader interacts with it. It creates the look and feel for the interior.
Key page layouts: Includes the chapter openings, text pages, pull quotes, inserts, and callouts.
Special pages: Includes the title page, table of contents, dedication, acknowledgments, and author bio.
Complex layouts: Complex projects like cookbooks and other instructional books have many different page elements, including graphics, photos, additional tables, and index.
Typesetting
The process of setting the contents into a form to be used in printing or electronic distribution. Good typesetting is pleasing and comfortable to read. In formatting the manuscript, typesetting allows your words to flow beautifully and effortlessly through the pages. I ensure your book meets reader expectations and publisher standards while stretching the accepted practices in new ways.
Compliance with standards: I ensure a high-quality, readable book by arranging text in accordance with stylistic rules and best practices.
Reflects on the author and publisher: Careful typesetting supports the professionalism of your work and signals the care given to your entire book.
Images and Graphical Elements
An integral part of typesetting is the placement, positioning, and flow of images or other floating elements within the text, associated captions, and reference tables.
Customized Dividers and Adornments
These visual cues alert the reader to separations or changes within the text. This is one of the distinct touches I can include, and it adds sophistication and subtlety to your design. This is a beautiful opportunity to reward diligent readers with an unexpected surprise.

Special Editions
Occasionally, I am asked to create a truly special design—to celebrate a milestone, an organization, or family. These extraordinary books are a lasting, permanent, and tangible way to honor your history, accomplishments, and future.
Together, we collaborate on unique design and production elements to create your one-of-a-kind special editions. Heirloom-quality touches are available—including customized jacket design, protective slipcases, leather bindings, gold leaf, and thick, luxurious paper to complement full-color interiors.
A special-edition book can:
Enhance your organization's image and reputation, creating a unique marketing item.
Document your organization's history and share its vision for the future.
Recognize your donors and show appreciation.
Amplify your business or speaking credibility.
Provide exhibition catalogs for artistic events.
Commemorate an important anniversary or special event.
Preserve your family history and memories.
Additional Services
The following services are available to meet your unique needs:
Artistic Add-Ons
Custom illustrations
Custom photography
Graphic development (charts and infographics)
Photo re-touching
Marketing Collateral
Press kits
Banner ads
Bookmarks
Production Assistance
The book design process ends with the handoff of the cover and interior files. However, I can help you navigate the next stage of your project: getting your book into production.
We'll start by identifying printers and gathering quotes and specifications. We'll secure an ISBN and other formal registrations. I'll manage the technical details and delivery of the final print-ready files and help you review proofs. I can advise you on the intricacies of print-on-demand (POD) portals and best practices in working with eBook distributors.

The Illustrada Experience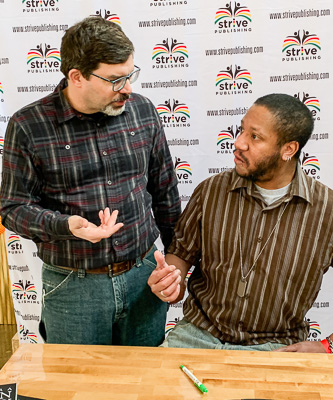 When you work with me, you'll enjoy a creative collaboration that is invigorating and enjoyable. Whether you are an independent author or a small publisher, you are a partner in the process.
To the extent possible, I try to work directly with the author or content creator. The strongest result comes from understanding and translating their vision into cover art and layout, which best promotes their ideas.
The first step is for us to talk. I'd love to hear about you and your book. I need to understand your goals, which will shape the design and production process. I want you to succeed, in whatever way you define success.
From there, I'll provide you with a written proposal outlining the scope of work. Once I receive your deposit, typically 50% of the estimated total, I'll start the process of research and information gathering. We'll have more conversations and look at the preliminary materials.
Throughout the process, we'll communicate regularly. I will tell you exactly what is going on, share my perspective, and help you resolve any problems.
We'll discuss the design of the cover, with several concepts and a couple of rounds of review.
Next comes the interior layout, flowing the final manuscript into the layout, plus manual adjustments, and usually one round of proofreading.
Finally, I prepare the print-ready files and deliver them to you.