Hi! My name is Paul Nylander, and I create inspiring designs for intriguing books. Through my studio, Illustrada, I collaborate with authors and publishers who are passionate about getting their ideas out into the world.
My services include cover design, interior layout, typesetting, publishing consultation, and production assistance. I predominantly work with non-fiction in both print and eBook formats. I also enjoy working with genre fiction, literary works, and poetry. To me, the type of book is less important than the opportunity to work with my clients to create something unique and beautiful. Those are the projects that truly resonate with me.
I put my heart into each project I work on, and work with you to craft a book that reflects your personality and style. As a small business owner myself, I understand the challenges you face. In the end, the numbers need to add up. I provide a smooth, efficient process and will help you stay on schedule and on budget.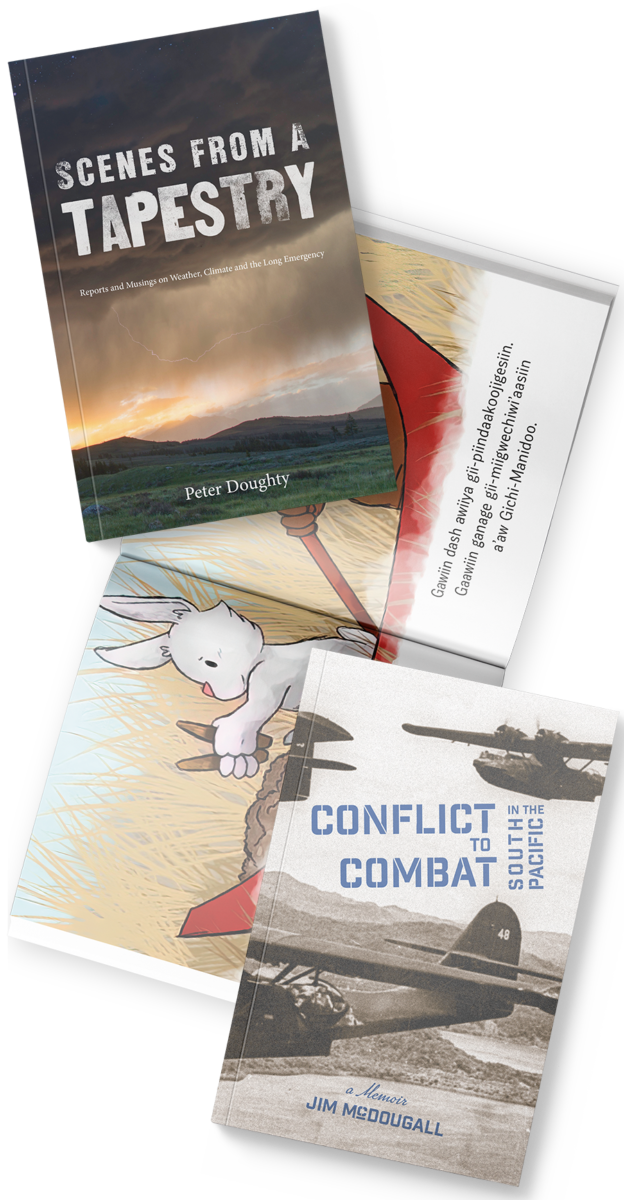 Let's Collaborate
When you work with Illustrada, you'll get:
A beautiful book that reflects your vision.
Get the recognition you deserve, and a design that is worthy of your reputation. You've worked hard to create a work of substance and meaning. A beautiful design does justice to the words inside. Your accomplishment becomes a lasting, permanent, and tangible testament for you and others.
Meaningful involvement in the design of your book.
Your vision for your book matters. I work diligently to understand the goals for the book, balancing the author's intent and the publisher's considerations. You provide input throughout the design process. I respect your preferences as I advocate for the integrity of your book.
A collaborative design partnership.
You'll enjoy a collaboration that is invigorating and enjoyable. When you work with me, you are hiring a designer: an artisan with the artistic and technical skills to create a book design that stands out. I'll help you address the expectations of the author, readers, reviewers, and award committees. You are a partner in the process.
Guidance and encouragement.
You'll experience kindness, connection, and reassurance. I encourage questions and make sure you understand the tradeoffs between design and production. I have the experience to guide you through the labyrinth of contemporary publishing and offer production assistance to help you complete the next stage of your project.
Outstanding professionalism.
I'm patient, organized, conscientious, and dependable. I keep the big picture in mind while sweating all the details. I am a problem solver who anticipates your needs.
A better outcome.
I want you to succeed, in whatever way you define success. By understanding your goals for your book, you get a more authentic result. A superior design gives you confidence as you promote your book—and helps you rally all those who look to you for motivation and inspiration. I'll help you meet the expectations of readers and publishers while stretching the accepted practices in new ways.
Broad technical and artistic proficiencies.
Your project benefits from my insatiable curiosity. I'm endlessly fascinated by all facets of book production, am experienced in papermaking, setting type by hand and digitally, printing, color mixing, and bookbinding. I'm also experienced in computer programming, and enjoy developing time-saving scripts to optimize my workflow.
My Background
How did a Ph.D. physicist wind up as a book designer, after running an engineering instrumentation company for over a decade?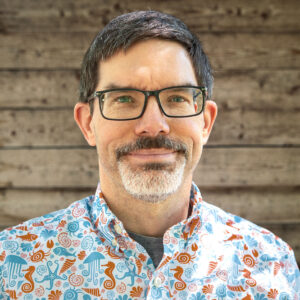 I am a bit of an enigma.
I have traveled an interesting path to becoming the designer I am today. But at heart, I have always been driven by a strong desire to understand the world and how it works.
Prior to working in graphic design and the book arts, I had a successful career in physics and measurement instrumentation. In my quest to explore the world, I started in the logical place: the beginning—elementary particle physics, the fundamental building blocks of all matter. But after years of studying and earning my doctorate, I realized that my calling wasn't to be a highly focused specialist. My interest in the world was broader than that.
For several years, I ran a measurement instrumentation company. Over time, I became involved in building its worldwide marketing presence. I re-oriented my focus from the world of software and electronics to marketing and sales. Meanwhile, I also began to rekindle my earlier interests in photography and graphic arts. My studio, Illustrada, grew out of those experiences.
My unique background, and detail-oriented nature, have primed me to tackle complicated communication design projects. By combining my technical skills in photography and image editing, my organizational skills for page layout, and my marketing experience for cover development, I have found yet another way to help others understand how the world works.
I have found my calling.
To me, a book is a hand-held gallery; it is a vehicle to tell a story to people beyond the reach of your voice. It is a way to inform, instruct, or explain your ideas. A way to organize and comprehend the world. Book design provides me with a purpose for my insatiable curiosity and inquisitiveness.
In pursuit of these interests, I studied graphic design in a post-baccalaureate program at the Minneapolis College of Art and Design. I focused on typography and electronic and print document development. I also studied at the Minnesota Center for Book Arts to master various disciplines in the book arts, including contemporary and historical bookbinding, letterpress printing and traditional typesetting, paper making, photopolymer plate making, bone tool making, and even copperplate calligraphy.
Cover design and book design projects are especially enjoyable to me, both as a reader and as a designer. A book's design broadcasts meaning, emotion and mood to a reader long before they read a single word. The strongest result comes from understanding and translating an author's vision into cover art and layout.
Book design is a true labor of love, and it allows me ample opportunity to learn and evolve as a designer. My eclectic background provides me with a perspective not found by others, and results in a greater ability to see the interconnectedness of ideas and find innovative design solutions.

Industry Involvement
I enjoy being involved in the region's publishing community, serving as Vice President of the Midwest Independent Publishers Association (MiPA), and a board member of the Minnesota Book Publishers Roundtable (MBPR). I also participate in a variety of presentations and panels designed to support local and regional authors, editors, and publishing professionals. Why I Love my Work
The opportunity to work with publishers and authors to bring their dreams to reality is a feeling that will never grow old. I encourage you to look at the sampling of my past work over on my portfolio to see why.